How do I transfer files from my TRIPLTEK to my computer?
---
For Windows Computer: 1-Unlock your phone. 2-With a USB cable, connect your phone to your computer. 3-On your phone, tap the "Charging this device via USB" notification. 4-Under "Use USB for," select File Transfer. 5-A file transfer window will open on your computer. Use it to drag files. 6-When you're done, eject your phone from Windows. 7-Unplug the USB cable.

For other systems and additional questions refer to: https://support.google.com/android/answer/9064445?hl=en#zippy=
---
How can I get more help using Android?
---
You can go to https://support.google.com/android to learn more about Android and Android APPs
---
I can not find DJI FLY APP on the Play Store
---
You can download the last DJI Fly APP version form dji.com Download section. On your TIPLTEK open the Browser and go to https://service-adhoc.dji.com/download/app/android/3b03cb95-bc4b-4b62-b4ab-9cf977d77309 Once is downloaded install it on the TRIPLTEK
---
What is the function of the SOS button?
---
The SOS button can be programmed to wotk as a SOS function or to open other APPs or System Options. Refer to the User Manual for more information. If it is programmed as a SOS function, It will call to your prefered SOS number. You will need a SIM card with contract to use this function.
---
Where can I find the User Manual for my TRIPLTEK 8 inch PRO
---
The TRIPLTEK 8 inch User Manual is in your TRIPLTEK, you can find it on the APPs Menu. You can also download it from this page down below
---
How can I mirror my Screen to a Wireless Monitor/Computer?
---
TRIPLTEK uses the standard Miracast to mirror or cast the screen on a Wireless Display Windows 10 devices and Apple devices. The Cast option is under Settings>Connected devices>Connection Preferences
---
Ultra high resolution video player is stuttering
---
To play ultra high resolution video smooth, please Download Total Commander - file manager APP from here https://play.google.com/store/apps/details?id=com.ghisler.android.TotalCommander&hl=en_US&gl=US
---
The Compass function is not working or it is not acurate
---
Some Compass APP are not working well. Please use one of this APPs below, you can get them on the Play Store: Compass Steel 3D (No ads) https://play.google.com/store/apps/details?id=com.simplywerx.compass3d&hl=en_US&gl=US
---
---
SD card and SIM card
How do I install a SD card?
---
Please watch this video to install a SD card. If after you see the video your SD card is not detected, please contact us , you may have a defective try and we will send you a new one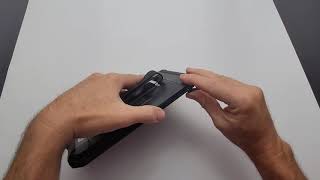 ---
How do I install a SIM card?
---
---
How do I gain access to the content on a USB stick
---
https://www.youtube.com/watch?v=NP6noiKNfGE
---
My T8 PRO does not read other devices formatted SD cards
---
T8 PRO is able to read other formatted cards like ExFAT or NTFS with a third party APP. You can download from here: https://play.google.com/store/apps/details?id=com.paragon.tcplugins_ntfs_ro&hl=en_US&gl=US
---
---
To download the TRIPLTEK user manual click here
Customer support phone number +1 (954) 799-4014