Please check our section Tech & Usage FAQ and if you do not find your question contact us by filling the form Customer Support down below or at our email: support@tripltek.com.
​
Thank you -
How do I place the SD Card into the sd-card slot?
---
To add a new question go to app settings and press "Manage Questions" button.
---
How do I install a SIM card in the TRIPLTEK?
---
rREMEMBER after you install the card you need to RESTART the Tablet for the Tablet to reconize your SIM card
---
I have issues with the GPS or Location on some APPs
---
Go to Settings>Apps & Notifications>See all apps>find "Google Play services">Permissions>activate "Location" Restart your Tablet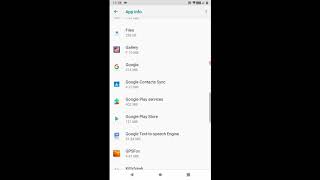 ---
Can I install Netflix on my TRIPLTEK?
---
Yes! You will need to dowload the APP from some place like: www.apkmirror.com
---
I factory reseted my Tablet, How do I get the Tablet play protect certificated?
---
Your Tablet is Google Play Protected Certificated from the factory. In case you do a Factory Reset you may need to register your device on Google Play Protected Certificate site. -On your Tablet Go to Settings>Apps & Notifications>See all apps>find "Google Play services">Permissions>make sure all permits are ON -Then go to the "Device ID APP" and copy the number under Google Service - Framework (GSF).
-Using Google Chrome in your computer, sign in on your Goolge account and go to https://www.google.com/android/uncertified -Paste the number and press Register. -Reset your device and your device will be Google Play Protected.
---
How do I install the Mavic 2 Pro/Zoom/Mini 1 support on my controller?
---
---
What is the function of the SOS button
---
It will call to your prefered SOS number. You will need a SIM card with contract to use this function
---
How do I know if there is a software update available for my TRIPLTEK?
---
Please register your tablet at the Register your Device section, we will let you know when an update is available for your device and we will send you instruction to perform it.
---
How do I calibrate the Compass?
---
Please download the Compass APP click here. Install the APP on your TRIPLTEK. When you try to calibrate the compass , do not have any devices around like smartphones or other electrical/magnetic devices. Once you have the APP LONG PRESS to calibrate. Standing in an open place, with the device screen facing the sky, draw a figure of 8 on the device, 2 times, then face the screen to yourself and draw the figure 8 again 2 times. then press the check down below to see the compass. Go around with the Calibrate APP Compass open and check if it is working fine The Tablet is very sensitive, you can do this test: place the tablet on a table with the Calibration APP open on the compass screen , when you see the compass is stop take your smartphone close by the tablet and you will see the compass became crazy, take your phone out of the way and the compass should return to the same position it was before you get the smartphone close by. Do the same test with your equipment to check if something is affecting the compass.
---
Google Maps APP unistalls by itself after I restart the Tablet on my PRO 8GB
---
This issue is due to a system bug on some TRIPLTEK PRO 8GB. Please contact us if you are experimenting this issue , we will provide you with a firmware update to solve it
---
How do I transfer files from my tablet to my computer?
---
For Windows Computer:
1-Unlock your phone. 2-With a USB cable, connect your phone to your computer. 3-On your phone, tap the "Charging this device via USB" notification. 4-Under "Use USB for," select File Transfer. 5-A file transfer window will open on your computer. Use it to drag files. 6-When you're done, eject your phone from Windows. 7-Unplug the USB cable.

For other systems and additional questions refer to: https://support.google.com/android/answer/9064445?hl=en#zippy=
---
How can I get more help using Android?
---
You can go to https://support.google.com/android to learn more about Android and Android APPs
---
Can I install a different Skin/Launcher on my Tablet ?
---
Yes, You can install any Launcher for Android available. For example Nova Launcher APP is hightly configurable and you can get it on the Play Store for free.
---
My TRIPLTEK is not connecting to my drone or it is having connection lags
---
This issue is related to the cable. Due to the reccesed conector on the Tablet, sometimes the cable is not getting all the way in. On some cables the outside diameters are thicker in dimension thus giving a false feeling of being connected to the unit when in fact you are connected to nothing. Please use the cable USB to USBc in the box to connect you controller to the tablet. You can also learn more about the cables to use on this thread https://autelpilots.com/threads/tripltek-t7121-pro-cable-connection.7522/
---
My Autel Explorer APP is not speaking anymore or freeze
---
Please go to the Play Store and download the Google Text to speech APP
---
---
---
---
Customer support phone number +1 (954) 799-4014